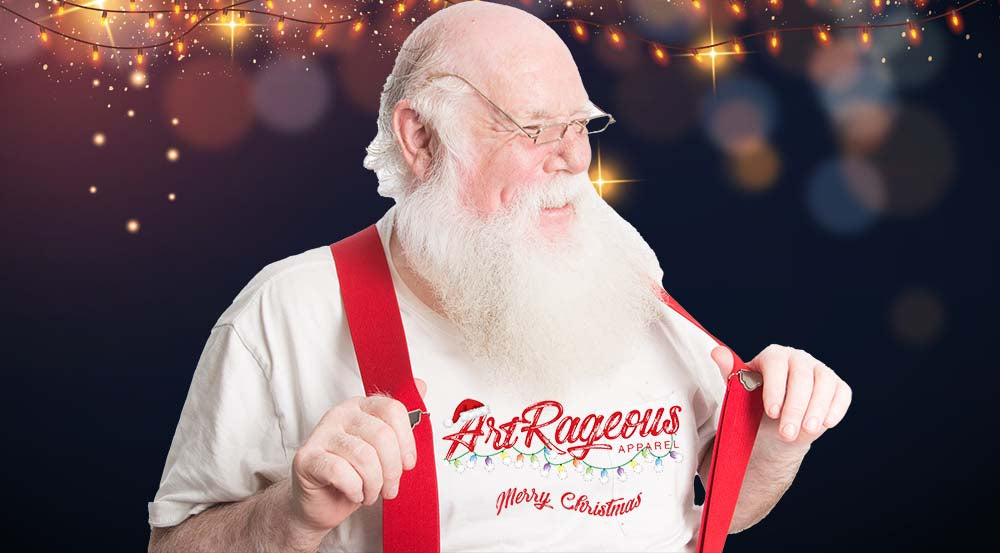 The holidays are coming up quick. We are all scrambling for gifts and other items that will infuse us and those around us with the spirit of the season. Customized clothing can provide the perfect solution.
There are so many ways to use custom clothing to make your seasons bright. They can be brought into the workplace, used at parties or given as gifts. Here are some tips that will inspire you to use them in your holiday celebrations.
At Work
If your crew sports uniforms, you can give them an update for the holiday season. Replace their everyday work shirts with customized work shirts that feature seasonal colors and images. It will infuse your staff and customers with cheer that boosts the environment in your store or office.  
Customized holiday shirts can be especially effective in a retail setting. It will remind customers that they need to get moving on their Christmas lists!
As Gifts
Not sure what to buy a friend or loved one? A customized clothing item makes the perfect gift.
While a customized garment can be holiday themed, it doesn't necessarily have to be. You can order one that features their name, their favorite TV show or you can use an image that reminds them of your friendship.
The nice thing about going for a customized gift is, it means no one else will have it. This makes the gift more meaningful and 100% unique.
For Parties
If you are throwing a holiday party, customized clothing will get your guests in the holiday spirit.
Say, for example, your family is hosting a holiday party at your home. You can get t-shirts for your entire crew that say something like "The Smith's Holiday Party', or '#1 Elf'. This is sure to put a smile on the face of everyone that enters your house.
You can also make these t-shirts for all your guests and give them out as souvenirs. This will make your party an even more memorable event.
For Yourself
With all the stress of the holiday season, it's important to take time out and be kind to yourself. Reward yourself by buying customized clothing you can enjoy. Get a shirt made that represents the things you love and wear it out and about to provide a quick pick me up when the stress starts building up.
Customized clothing is the perfect way to spread cheer this holiday season. It can brighten up staff and customers in the workplace, it's great for parties and gifts and it can even make a terrific item when you want to reward yourself. How will you be using it to put a smile on people's faces this holiday season?