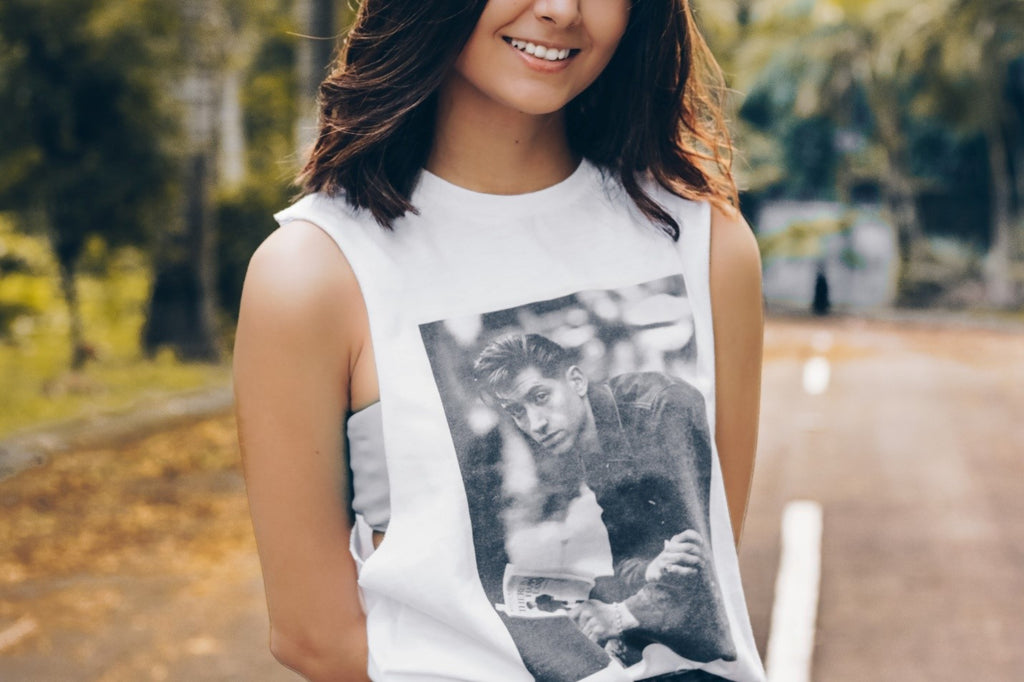 When creating a gorgeous custom t-shirt, people often take time with their design and the colors they want to print out. The design is important but another, often forgotten, factor is the material of the shirt. You should keep in mind that certain fabrics are better for customizing than others. This is because their material varies, and holds on to the print differently.  So, a fabric that works for DTG printing would perform poorly if you dye it and vice versa.
Confused about how to choose the right t-shirt material to customize? Don't worry; printing experts from ArtRageous Apparel are here to help!
Consider the Following Fabric Blends for Your Custom T-shirts
100% Cotton
Cotton shirts have always been a beloved choice, whether you're customizing your clothes or not. This fabric is comfortable, breathable in the summers, and often the most economic option around. Moreover, 100% cotton shirts take on different colors well and do a great job of expressing them bright and clean. Your custom design will truly pop on 100% cotton shirts, no matter what printing technique you use to get it done.
There are a few different types of cotton fabrics that you can pick out from;
Combed Cotton
Combed cotton is an excellent option due to its softness and wearability. However, combed cotton can often be a tad bit pricey, so you should only opt for it if you have enough budget.
Supima Cotton
Supima cotton is one of the highest qualities of cotton produced worldwide. It is ultra-strong and highly resistant to fading or piling. This material doesn't even stretch out after multiple washes, making it perfect for a custom t-shirt that will last you for years to come!
2.    Polyester and Cotton Blends
Next up, we have a relatively less soft but still quite comfy polyester and cotton blend. Poly-cotton shirts are usually more heat-resistant than 100% cotton and come with impressive wrinkle and tear-resistant properties. If you're like us and dread having to iron your shirts every morning before heading out, a poly-cotton blend will become your new best friend!
3. Rayon
Rayon is a lesser-known fabric for custom t-shirts but don't let its lack of popularity fool you. Donning a rayon t-shirt feels like a dream because of its silky smooth texture and feel. Rayon is a man-made material that can be used for dying since its internal fabric is quite absorbent. However, you should know that Rayon custom t-shirts need to be dry cleaned, as they are easily stretched out and develop wrinkles quite fast.
4. Tri-Blend Fabrics
At least, we have a tri-blend fabric made of a perfect mixture of cotton, polyester, and rayon. It takes all the favored properties of these three materials and combines them to create the perfect fabric for your custom t-shirts. Reach out to ArtRageous Apparel for the comfiest tri-blend custom t-shirt that you will never want to take off!