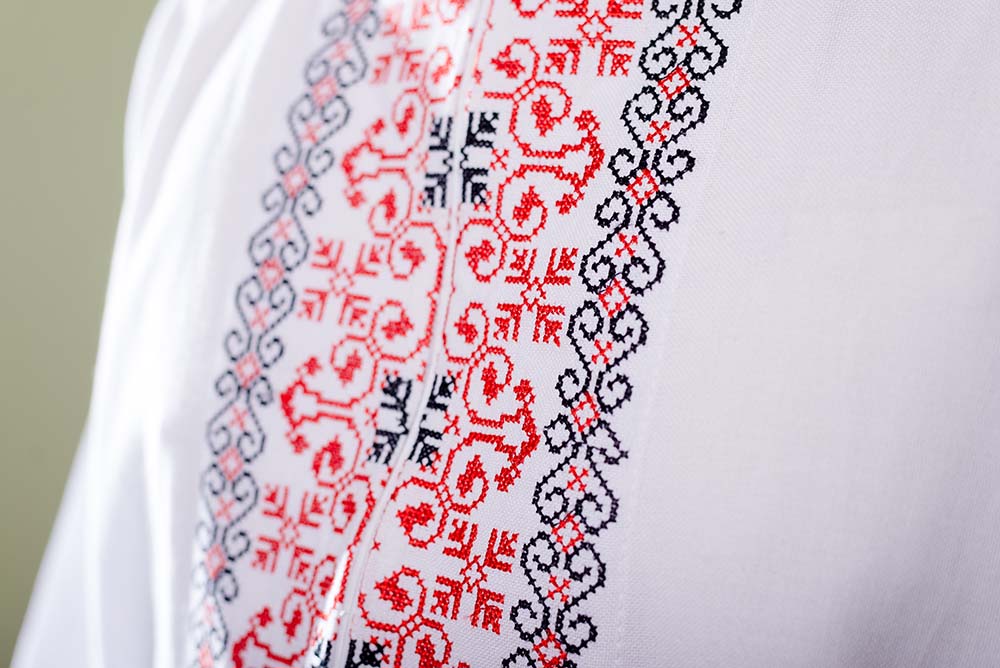 Embroidered garments are popular amongst customers who love customized apparel. As a business owner, if you want your logo to be noticed and recognized, all you need to do is slap it on t-shirts, caps, polo shirts, trousers, jackets, gloves, or any other type of garment of your choice!
But how can you decide which types of garment embroideries are best for you?
Let us help you find out!
6 Types of Garment Embroideries to Look Out for in 2021
1. Flat Embroidery
Flat embroidery is the most popular type of fabric embroidery.  Flat embroidery is mainly used to embroider text onto garments. You can also select between different yarns available to create multi-color effects. Most types of garment embroideries utilizing this technique are done directly onto the garment. However, inserts are also used at times. Inserts are flat embroideries made on a mesh-like thin cotton fabric which is then stitched onto the garment afterward.
2. Applique
Applique is a popular garment embroidery technique. This technique can be administered in two ways:
The design base, which is made of fabric, is sewn onto the chosen garment. Then, the borders are embroidered, and additional details are added.
The details and borders on the fabric design base are embroidered and then sewn onto the selected garment.
One factor to consider using applique embroidery is that the design should not be too big or too complex; otherwise, it will bother the skin. We also recommended adding a soft interlining underneath the embroidery, so it does not scratch the skin.
3. 3D Embroidery
In 3D embroidery, an additional filling material, such as foam, is fixed in place on a garment. Then, this filling material is attached directly with embroidery. As a result, the embroidery seems embossed and stands out firmly. For large letters or flat pieces, 3D embroidery is one of the several types of garment embroideries that fit well.
4. Badges and Patches
Badges and patches are popular amongst sports teams and businesses. They have a felt base and a flat or moos stitching. However, a chain, satin, or frame stitching is also possible for badges and patches. Both can be sold separately, sewn onto the garment, or fixed on top of it with a hot iron using a unique adhesive.
5. Sequined Embroidery
There are two types of sequined embroideries: flat sequined embroidery and flip sequin embroidery. These embroideries have been a popular trend for years now in children's wear. Sequins are small, shiny ornaments that look like little metal disks. They are often round-shaped and available in various shapes and sizes. Each sequin has a diameter of about 5mm to 7mm and has a hole in the center via which it is attached to the fabric. However, in flip sequin embroidery, this hole is closer to the top than in the center.
6. Whitework Embroidery
Whitework embroidery refers to any embroidery technique where the stitching color is the same as the garment or fabric color. The trendy white-on-white embroidery looks beautiful and can be integrated with various other embroidery techniques such as applique and flat embroidery.
Get Your Garments Embroidered by ArtRageous Apparel Today!
If you are looking for embroidery services in Illinois or Wisconsin, get in touch with today! We provide several types of garment embroideries custom-made just for you or your business!  Give us a call today (847) 986-6212 for a quote or visit us at 1860 N IL Rte 83, Suite 123, Grayslake, IL 60030 from Monday to Friday between 8:30 AM to 4 PM.